Top 10 Social Media tools under $10
Social media presence is indispensable, regardless of the size of your business.
In fact, it's more important for small and local businesses because a big majority of consumers read online reviews to search and choose between local businesses.
In a recent survey, 92% consumers said that they read online reviews and 40% forms an opinion after reading just 1 – 3 reviews.
You cannot ignore numbers like these.
And still, only 53% of small businesses are using Social Media, mainly because they don't have time and resources to invest on Social Media.
Many small business owners think that they need to hire full-time Social Media Marketing managers and expensive tools to make use of social media platforms.
This is not true.
If you are running a small business and targeting a specific region, you can easily manage your Social Media accounts without having to spend a lot of time or resources.
For your convenience, we have compiled a list of top Social Media tools available for free or a nominal price of less than $10/month
These tools cover everything from post scheduling to content Curation, and social media research to analytics.
Using these tools will ensure that your time is spent wisely and efficiently.
Let's jump right in and have a look at the top 10 social media tools under $10 (the list is in no particular order)
2. Canva:
It's a proven fact that graphics and visuals work better than text on Social Media.
There are a number of online tools to create engaging images and Canva is one of the best. You don't need any kind of graphic design skills or know-how. Just drag and drop elements, icons, or images in your chosen layout, add text, and you will have stunning graphics ready in next to no time.
It offers different sizes and layouts for different social media websites.

You can also create cover photos or banners for your social media pages.
There are plenty of free layouts, images, and icons to choose from, while you can purchase premium designs at just $1 per element.
3. Feedly
It's not possible to fill your social media calendar with nothing but your own content.
Besides, you cannot keep blowing your own trumpet or it will put off your fans and followers.
You need to share good, engaging content because the likes and shares your post gets will improve your organic reach.
Without a tool, content Curation will take a lot of time. You will have to search on the web, browse multiple websites, and communities to find some share-worthy content on a regular basis.
That's where an aggregating tool like Feedly fits in.
Search and follow the best sources related to your target niche or industry.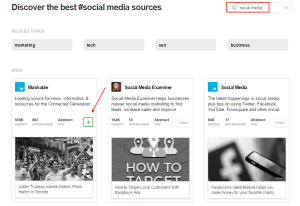 Once you have added a lot of great sources, you will be able to see all new posts by these blogs without visiting and going through these posts one by one.

Pick the ones that will be of interest to your target users and add the links to your schedule in Jarvis.
Talking of the Jarvis, we will soon be adding a content discovery section to Jarvis Dashboard where you can discover the most engaging and share-worthy stories in a jiffy.
4. Haiku Deck:
Ever heard of content repurposing?
It's all about using the same content in different formats, for example, creating an Infographic, video, or slideshow while using content from some of your blog posts.
Haiku Deck allows you to create a slide really quickly.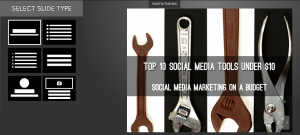 Create slideshows while using content from your blog posts and share it on platforms like SlideShare or video sharing platforms. Slides and presentations work really well in B2B marketing.
Haiku Deck has a free basic plan but you can get additional features by opting for the Pro Plan at $10/month.
5. Tweet Deck
Twitter allows you to find and reach out to your target users.
You can easily search for and respond to tweets coming from your potential customers.
However, it's almost impossible to keep track of all these discussions, unless you are using a tool.
If you are using Twitter for your business, TweetDeck is a must.
It's a real-time tracking and organizing tool.
You can set up real time-tracking for tweets with your target keywords or topics.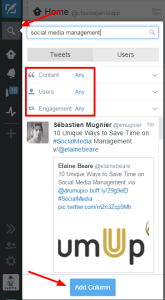 You can also create separate columns for Likes, Mentions, or Trending Topics.
6. Like Alyzer:
Do you want to see the type of content that works with your target audience?
Try Like Alyzer.
It's a simple tool to analyze a Facebook page.
Just enter the page URL and it will give you the information like average posts per day, the percentage of photos and text in the posts, and more.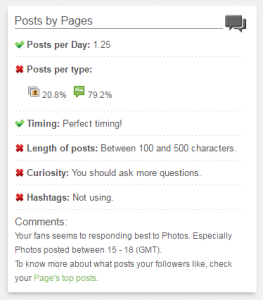 It's a simple tool and not something that you will need to use on a continuous basis.
However, you can analyze your competitors' pages or relevant business pages to get a good idea of the type of content or posting schedule that is producing the best results.
7. PageModo:
PageModo can help you customize your Facebook Page.
You can add custom tabs, design cover photos, set up contests and sweepstakes through this wonderful tool.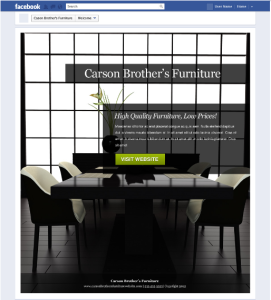 Small businesses can benefit from the solutions like promotions, giveaways, maps, contact forms, and e-commerce functionality.
Their basic plan starts from $6.25/month and you will have to upgrade to use contests and giveaways.
8. Kred:
Kred allows you to monitor users influence and outreach score on Twitter and Facebook.
They calculate the influence by looking at the Retweets, Likes, Mentions, and Comments an account gets.
Outreach score is calculated by the frequency of Retweets, Replies, Comments, or Likes on other people's content.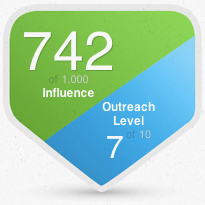 Kred has built interest-based communities (determined by the keywords in users Bio, Posts, or Hashtags).
So you need to search and target people with high Influence and outreach scores in the community that is relevant to your business.
9. Follower Wonk
Use Follower Wonk to search for influencers and power users in your industry or target location.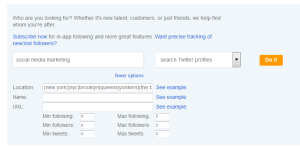 You will get results with sortable information like the number of followers, following, tweets, the age of account, and social authority of the user.

You can also filter the result based on your relationship with the users.
Premium plan offers additional features like social graph comparisons, the optimal time to tweet, and more.
10. Get Social:
It's very important to integrate social media into your website and other marketing channels.
Get Social gives you a number of tools and solutions to add social media buttons and widgets to your website.
The starter plans costs just $7/month and you will get social media buttons, pop-ups, follow floating bar, social sharing bar, image sharing, subscribe bar, and social analytics.
Did we miss a tool?
If you know of a great tool that is free or available at a very modest price, please let us know through comments.